The 7 Best Open Source Load Testing Tools of 2020
All open source load testing tools don't have the same functionality and some will better suit to your needs than others.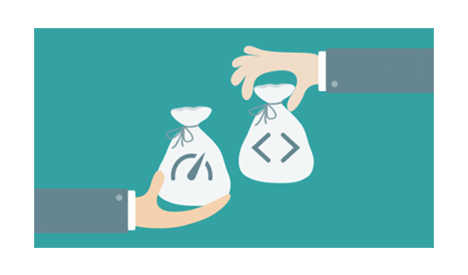 Open Source Drawbacks
Open source load testing tools may not be ideal, but they're a whole lot better than skipping load testing entirely just because you don't have room in the budget for a premium tool. That doesn't mean you should just use the first open source tool you can find. They don't all have the same functionality and some will be better suited to your needs than others. Similarly, to find the right application monitoring tool, check out the APM tools compared.
The drawback to all open source load testing solutions (as opposed to cloud-based solutions like LoadView) is that all the virtual users originate on your own servers. You'll be testing your site under ideal conditions – you won't even be crossing your own firewall. This may be adequate for your needs, or you may eventually decide to upgrade to a premium load testing solution.
Apache JMeter
JMeter is the most popular open source load testing tool, and it's easy to see why. It offers almost as many features as premium tools. It allows you to record test scripts via point and click, specify a maximum number of users, and validate the test scripts before running the load test. Reports include easy-to-read graphs that show a variety of performance metrics.
However, JMeter doesn't easily scale to large-scale testing across a number of machines.
Taurus
Taurus is meant to work on its own or in conjunction with other open source load testing tools, adding to their functionality. Taurus allows you to perform load testing on a specific piece of code while it's still being developed. Instead of recording test scripts with point and click functionality, you'll write test scripts in YAML (an easily readable coding language). Reports are displayed within the application.
Locust
With Locust, you code test scripts in Python, and the application sends a swarm of virtual users to your website (or other system) to carry out those test scripts. Locust allows you to create hundreds of thousands of virtual users. It offers a web-based UI that displays load test results in real time.
The Grinder
The Grinder is Java-based and can load test any system that has a Java API. It's designed to be used by programmers, but can also be used for production load testing. It requires you to write scripts in Jython or Clojure.
Gatling
Gatling uses a DSL (domain-specific language) for test scripting. The report it generates is colorful and dynamic. It works with any browser or operating system. Gatling does allow you to execute test cases in different clouds, but doesn't allow you to distribute load between multiple machines.
Multi-Mechanize
Multi-Mechanize performs load tests by running concurrent Python scripts. It can be used to load test any remote API accessible from Python, but is most often used to test web performance and scalability. Reports include a variety of graphs.
Siege
Siege is another load testing tool aimed at developers. Test scripts can test basic authentication, HTTP, HTTPS, cookies, and FTP protocols. Siege doesn't support more complicated transactions, but may still be adequate for your needs. It can be run with multiple IP addresses from the same machine, better mimicking real-world traffic. Siege isn't suited for large-scale testing, and is most useful in the coding phase.
Free Load Testing Tools vs. Open Source Load Testing Tools – What's the Difference?
Have you ever wondered why those free web load testing tools or that free test script software you're using are considered free and not an open source? Is there even a difference? The terms free software and open source software are now often use interchangeably, so they often get easily confused with each other. Many people often think that anything that is described as open source software is free, and vice versa, anything that is free also means that it's also open source software. While the terms have certainly evolved over time, there are some inherent differences. We'll briefly explain some of the major differences here to help clear up some of the confusion.
Free Software
While software itself is not typically viewed as political in nature, one of the interesting aspects of the term free software is that it originally came about as a social movement, focused on providing moral collaboration. The term itself didn't come about until the mid 1980's when a non-profit organization, called the Free Software Foundation (FSF), really championed the cause behind free software. They explain it in a succinct way, saying "think of it more as the 'free' in 'free speech'." Over time, the FSF was able to gain traction and solidify their initiative. Under the requirements set by the FSF, everyone wishes to should have the freedoms to run, copy, distribute, study, change, and improve upon free software.
The FSF defines free software within these four pillars of freedom:
Freedom to run the program, as you wish, for whatever purpose.
Freedom to study the source code of the program, so that carries out the computing your intending it to do. Having the source code, not just the executable, is mandatory.
Freedom to redistribute exact copies. Make the copies and give them away and sell them when you wish
Freedom to redistribute modified copies
So, the next time you're searching for in the market for free load testing tools for web applications or a free stress test tool, you might want to take some time to do your due diligence. And even though it pains everyone to read the license agreements, you might come across some interesting tidbits about the software you want to use, ensuring that what you want to do, you're allowed to do.
Open Source Software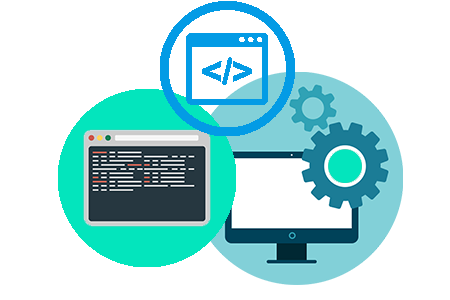 Open source software refers to a methodology or values, rather and a movement, focused on providing economical collaboration. Open source software is much more than just getting access to source code. Unlike proprietary software, where only the original authors can legally modify or copy, open source software authors make the source code available to all to alter, copy, and share it. There's still a license agreement users must to agree to, but there are ultimately no legal ramifications to using, studying, copying, or modifying open source software like you would have with proprietary software.
However, it really comes down to the specific license agreement. While nearly all open source software is free (and that's how most people understand it), it doesn't mean programmers can't charge users for their version of the software. For example, a programmer may provide the software for free, but charge users a support or development fee, ensuring that users get continued support for the software they're using. Some examples of popular open source software include WordPress, Apache HTTP Server, Mozilla Firefox, and Chromium.
Like the free software movement created by the FSF, the Open Source Foundation was founded in the late 1990s to help promote open source software. Their site lists these 10 criteria, along with detailed guidelines and rules, for what defines open source software.
The Debate Continues
Over time, the two terms have become more synonymous with each other and parties of both sides continue to debate the argument of free software versus open source software. A quick search will result in enough articles and debate to last years. Due to the gray area between free and open source, new terms have been introduced, such as FOSS (Free and Open Source Software or FLOSS (Free/Libre and Open Source Software) to help make the differentiation easier for everyone. Ultimately, there's likely no difference between that free web application load testing software or the free web server load testing software you're looking for, however, what you want to do with it versus what you can do with it makes all the difference.