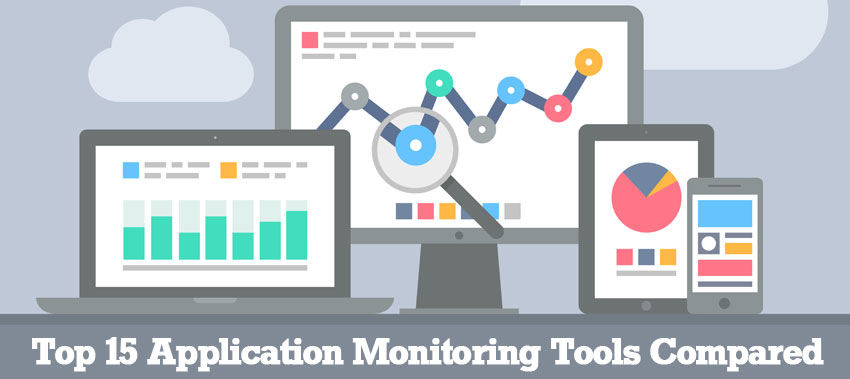 Page Last Updated September 2023
Regardless of your organization's industry or vertical, today's customer is shaping the demand for application monitoring tools. From processing loan applications to e-commerce platforms to web apps and third-party connections, organizations today need to take the time to be sure that all the software and applications in their stack, are accessible and performing smoothly. No one wants a disappointing user experience. An organization's top priority should be to ensure that their applications are running at their peak efficiency – with minimal downtime – and APM (Application Performance Management) tools are essential in enhancing the user experiences.
There are a lot of application performance management tools on the market today, and no two are created the same. Further down in the article, we list the top APM tools in the market, along with a comparison of their key features and benefits. However, the primary goal is to find a comprehensive tool that is focused on enhancing the end-user experience.
Tips for Choosing APM Tools
Your IT environment consists of a mix of platforms, operations systems, applications, networks, etc. The alignment between business objectives and IT investment needs to be closer than ever, which is why it's not only important to list, review, and compare multiple APM tools within your department, but to also have other departments audit them as well, ensuring that the tool you select meets your organization's requirements. Other essential factors include:
Licensing costs
Integrations and plugins
Support for emerging technologies
Advanced alerting and reporting options
Global monitoring network
Programming languages/frameworks supported (Python, Node.js, AngularJS, Java, Ruby, etc.)
A side-by-side comparison of APM tools should quickly reveal which feature-sets are essential for your organization. Today's user will likely be able to access your applications from anywhere in the world, via various browsers, devices, and connection speeds. Finding an application performance monitoring tool or platform that not only provides real-time visibility into your websites, web services, infrastructure and networks, but also includes features that complement your monitoring objectives, such as performance testing, is essential for developing and releasing a quality application.
A Complete List of Application Monitoring Tools
Below are 16 of the most top application monitoring tools, along with their key features, to review when considering an application performance monitoring solution for your company.