Website Speed Testing to Improve Conversion
The web has made shopping so much easier. But that doesn't mean it has made selling any easier.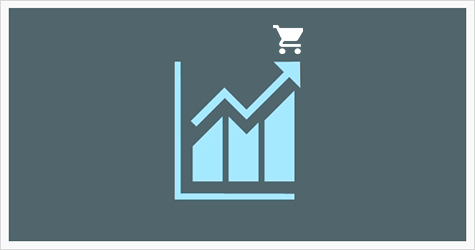 Let's say your business sells scented candles. Even today, you can argue that the best way to shop for scented candles is in person. In a bricks and mortar store, the customer can sniff candles until they discover their new favorites. And once they've spent the time to do that, they're fairly likely to make at least a small purchase. They want to justify the time they spent researching and it's convenient to do so.
Yet customers shop for scented candles online. It's great for them – they're not restricted to conveniently located stores, so they can access brands and types that they couldn't before. They can compare prices and research different scents and ingredients. They're less inclined to make an impulse purchase because they haven't seen the product in person and they also have to pay for shipping.
That means your competitors are more of a threat than they used to be. And you also have to keep your customer from losing interest and deciding not to buy at all.
What does that have to do with website speed?
If your website is going to sell your product, it needs to keep your customers' attention. The fastest way to lose their attention is through slow loading time. They get annoyed, lose patience, or get distracted. They'll go running to your competitor's website and start over. Or give up and go do something else. But if your website loads quickly, they may stay on your site long enough that they decide to stop researching and buy from you.
There are a lot of factors that affect your conversion rates. Site design, photo quality, and informative page copy are all important. But none of them matter if your site loads slowly on a high traffic day like Black Friday or right after a product launch.
Website speed is such an easy thing to address and it can make or break your business.
How do you test website speed?
You have several options at a variety of price points. Dotcom-Monitor's Website Speed Test is a free option that will let you see how quickly your site's homepage loads under ordinary conditions. If your website's speed is slow in a simple test like this, then you're losing customers every day because of this problem.
Most businesses need more elaborate speed testing than this. Your website speed can suffer when you have a large number of visitors. Speed may be an issue when your users compare products, add products to a shopping cart, or check out – the exact steps of the conversion process. Finding these problems requires load testing.
What's Load Testing?
Load testing sends an increasing number of virtual users to your site to see how your website speed is affected. Load testing software includes open source options like
Apache JMeter and paid solutions like LoadView. As always, you get what you pay for – premium options offer more functionality.
With load testing software, you record complicated test scripts that mimic the typical customer experience. Then the software has a large number of virtual users perform these steps to see if your website speed is affected. The software will generate reports that will assist in troubleshooting the problem.
Monitor Website Performance For Free
Sign up for a complimentary 30 day trial with Dotcom-Monitor