Best WordPress Caching Plugins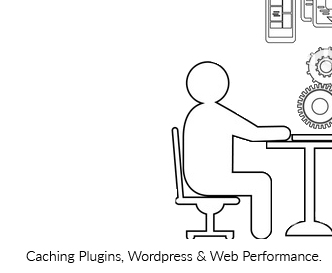 There's a WordPress plugin for everything. It's one of the major reasons for WordPress's popularity. But all those plugins are created by third parties, which means that they're not all the same.
A caching plugin can improve your WordPress site's performance. But you don't want to pick just any caching plugin. If you're going to make the effort of installing a caching plugin, you want it to be the best wordpress caching plugin for the job.
Why do I need a caching plugin?
When someone visits your WordPress website, their browser assembles each page on the fly, loading the text, then the images and plugins. That takes time. Caching plugins create a copy of each page so that your visitors' browsers don't have to do this. This increases website speed by 2X-5X.
Faster page load times mean better search rankings, and a higher conversion rate.
Note that if you use a managed WordPress web host, your hosting company is already taking care of the caching for you so you don't need to install a caching plugin at all. Learn more about WordPress hosting as it pertains to the performance of your website here.
Perform a quick speed test on your WordPress site before and after installing a caching plugin so you can verify and quantify the performance improvements. Hint: Our Web Page Speed Test is free and easy to use.
What makes the best WordPress caching plugins great?
Speed. Plain and simple. Some WordPress caching plugins are free and others require a license. If you've monetized your WordPress website, you may find that the expense of a commercial plugin is well worth it.
In tests conducted in early 2018, WP Rocket produced the greatest speed improvement. Pages loaded 35% faster – more than a second, which is an eternity in web performance.
WP Rocket isn't free, but that hasn't hurt its popularity. It's used on over 100,000 WordPress websites. It costs $39 for a single site license, $99 for three sites, and $199 for an unlimited license.
It's incredibly user friendly. WP Rocket will work as soon as you activate it. You can configure advanced options, but you don't have to.
This is a free plugin with a $39 premium option, so you can upgrade down the road. In tests, CometCache improved page load times by 33% – more than a second.
Like WP Rocket, CometCache works as soon as you activate it. By default, it doesn't serve cached pages to visitors who have recently commented on your site, or users who are logged into the site. This is to ensure they view the latest version of each page.
This free plugin has been shown to bring page load times to less than one second. Like the other plugins mentioned here, Cache Enabler is easy to install and activate.
Just Pick One?
Different tests have ranked these plugins differently. Any of these three will do a good job, but studies have shown that sites see a 1% increase in conversions for every 100 milliseconds they shave off their page load time. If you want the absolute fastest caching plugin for your site, install each one, run a speed test and then uninstall it. This will help you know which WordPress plugin is the best for your individual site.