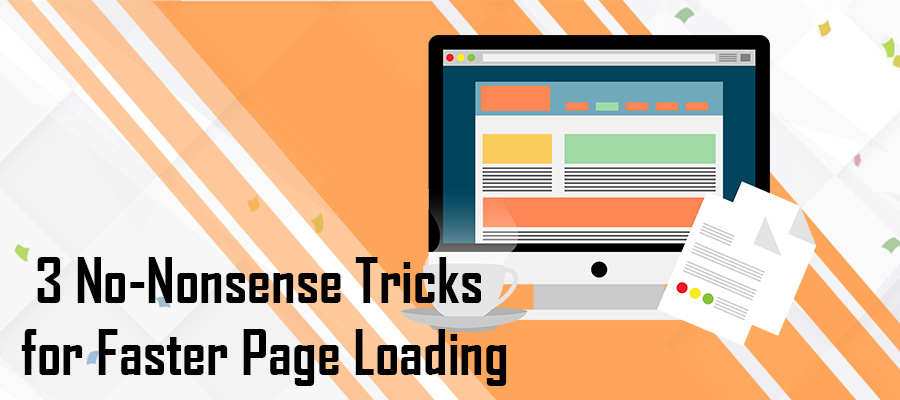 Who doesn't want a blazingly fast website? While you may think having a speedy website benefits only your visitors, this couldn't be further from the truth. As it so happens, your visitors are the only ones who benefit from a fast website. In fact, you are able to experience greater benefits from having a lightening fast online presence.
Whether you are a small business who wishes to attract more customers, or a blogger who wants to increase their readership and potentially increased their bank account, the root of true and long-lasting success on the Internet is cultivating the fastest website possible.
Of course, you probably already know this. However, there's a big difference between knowing a fast website is important and actually knowing how to make your website as quick and efficient as possible. Unfortunately, some of the greatest website owners are not the greatest website builders. Thankfully, increasing page loading time and overall functionality doesn't require a computer science degree.
If you're looking for quick, easy and incredibly effective ways to increase your website speed and performance, and take a few minutes to review these 3 no-nonsense tricks of the trade.
Trick #1 | Remove Unnecessary Page Elements & Plugins
Creating a website can be invigorating for many reasons. Whether you enjoy crafting helpful and entertaining content, or designing to visually stunning webpages that inspire and intrigue, sometimes what starts with good intentions ultimately results and a website that's as fast as a slug.
One of the most common errors new website owners make is simply putting too much stuff within the website. For example, if your new website is a word press framework it's not uncommon to go overboard with the number of plug-ins on one or multiple pages. Those who are you using a static HTML website may find themselves using too many dynamic elements in the attempt to create the beautiful and awe-inspiring site.
While you may think every element of your website is important, in most cases, not only are these plug-ins and components unnecessary, but they are noticeably detrimental to website speed.
Ultimately, less is more. However, sometimes it's not the number of plug-ins that are slowing your site, but rather the quality of these plug-ins. Therefore, it's important to carefully review the quality of every plug-in you can install on your site as well is the quantity.
Trick #2 | Eliminate Hotlinking
Are you familiar with hotlinking? For many website owners this term it's completely unfamiliar. Essentially, hotlinking is when another website leverages content that's hosted on your server for their own website. Typically, hotlinking usually affects only media files, such as images or video.
Although this might not be important for websites that don't host a significant number of multimedia files, if your website is image or video heavy, then you should immediately disable hotlinking.
Trick #3 | Optimize Everything!
This trick isn't a single tactic, it's more of a mantra. The cornerstone of the fastest websites are those who optimize everything. While you may be familiar of the importance of image optimization, there are literally dozens other front and back-end components that demand to be optimized.
Some of the most important website components you should immediately optimize include:
• Code Files, such as HTML, CSS and JavaScript
• Page Loading – Deferred and Asynchronous
• Server Location – Use a CDN rather than relying on a single server location