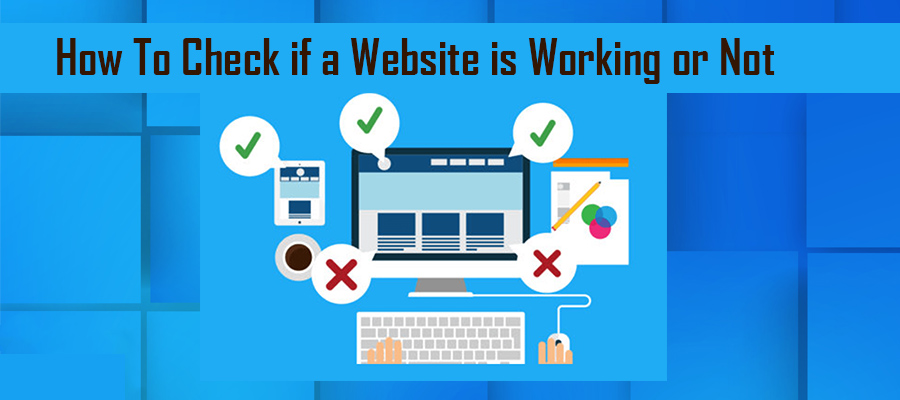 To say website availability, also known as website uptime, is important is an extreme understatement. Regardless of its purpose, every second your website is unavailable you're not only hurting your reputation among internet users, but if this problem continues, organic traffic via search engines will dramatically fall.
While important for any type of business, website availability is extremely vital for eCommerce enterprises. In our digital world of unscrupulous websites and malicious attacks, most online shoppers view consistent downtime as a serious security flaw.
Even if your site goes down temporarily due to a server-side issue, internet users view this inconsistent stability as a sign that you're either a fake store or have been compromised by hackers.
As you can see, safeguarding your website uptime is just as important as supporting swift page load times and overall site functionality.
Before diving into the various steps you can take to determine current and historical website uptime, let's take a few moments and explore the various elements responsible for downtime and what current expectations are in terms of users and Google crawlers.
The Culprit of Darkness – Why Websites Become Unavailable
Understanding why your website can become unavailable is just as important as learning how to monitor its uptime. If you aren't aware of the various front and backend errors capable of bringing down your site, then it's extremely difficult to figure out a swift resolution.
In essence, there are two umbrella reasons why a website goes dark. The first is a frontend error, such as browser configuration issues or internet connectivity problems. The second, and most common, reason for an unavailable website is referred to as backend errors.
A backend error can be anything from incorrect coding to server-side downtime. Let's take a moment and explore the most common reasons why your website may suddenly disappear from the internet:
Coding Problems – Regardless of site size, design or purpose, its entire visual and operational infrastructure is built with code. This can be HTML, CSS, JavaScript, PHP and many others. Unfortunately, all it takes is a single line of miswritten code to potentially bring down an entire site or sections of a site.
Web Server Maintenance – Typically performed during non-peak hours, scheduled server maintenance is a necessity and experienced by both small and sprawling web hosts. While maintenance maintains a stable and high-performing environment, it can result in website downtime. Generally, your web host communicates scheduled server maintenance timeframes. If your site continues to be unavailable once the server returns to its normal operation, contact your web host as there is likely a configuration error.
Server Errors – The most common server error, outside of malfunctioning hardware, is a sudden spike in traffic. While the majority of web servers are capable of handling significant spikes in incoming traffic, if there's an unforeseen large amount of data requests, this can overload its resources and bring down your site. Check with your web host to learn about their redundancy plans for such a situation. If your site continues to experience higher-than-average traffic, you may need to switch to a heftier data plan or move your website to a VPS (Virtual Private Server) or cloud-based hosting plan.
How To Check Website Availability | Step-by-Step Guide
The following is a generalized guide for checking your website availability. While there are some offerings which offer 24/7 availability monitoring, this guided reference is designed for those who need to instantly check their website uptime.
Step One – Choose Testing Tool
The first step is also the most crucial. Make sure to choose a testing tool capable of delivering accurate, in-depth and conclusive test results. An excellent example of such a tool is offered by Dotcom-Tools , which offers a complete suite of website performance testing solution.
For this test, we're going to use the Web Page Speed Test.
Step Two – Input Website URL (Speed Test)
Enter your website URL in the search field and choose your browser. From here, select or deselect the locations where you wish your website to be tested. By default, all geographic locations are automatically selected.
Once satisfied with your selections, click "Start Test" and wait while the tool does its job.
Step Three – Review Your Results
When the test is completed, you'll receive a complete breakdown of not only whether your site is available in all or select geographical locations, but also whether any elements are missing and detailed insights into browser-based page element load times.
Step Four – Adjust Website Based on Results
The greatest asset for any website owner is knowledge. The Website Speed Test by Dotcom-Tools delivers not only current website uptime status, but a variety of insights capable of not only boosting site availability, but performance and functionality.
Study the results and make adjustments as needed. Whenever you add or delete pages or elements from your website, perform another speed test to ensure these alterations aren't damaging your availability and performance.