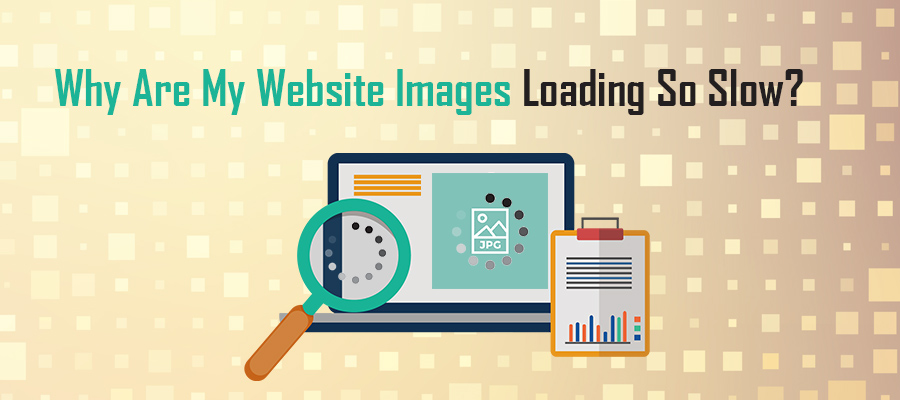 To say images are a vital component for any website is an understatement. As the internet became more powerful, and faster connection speeds became readily available for most users, the demand for visual media grew. Now, images are paramount for not only visitor engagement, but also SEO. In fact, Google uses the quality and placement of images as one of the many deciding factors when determining page rank.
Because of the importance of high-quality images, many website owners attempt to maximize the positive effect of image files. Unfortunately, this often results in using far too many images and refusing to properly optimize each file.
As is the case with many essential on-page elements, if image files are improperly handled, this necessity can be responsible for sluggish performance. If you've noticed your website images lacking the necessary performance to rank well in search engines and visitors, then it's time to put on your investigation hat.
While there are multiple reasons why website images loading can load slowly, there are several universal culprits that are typically the root of this issue. Since web performance is a pivotal element for ranking and lead generation, you shouldn't wait another day to identify and correct the underlying image issue. Thankfully, correcting this problem isn't rocket science. Actually, you can experience an immediate boost in functionality and performance by simply performing a few maintenance steps.
Reason #1 | Incorrect Image File Format
One of the most common reasons why website images lack performance is because they're not in the proper format. While there are many different image file types supported by web browsers, not all of these support exceptional performance. Since web performance is paramount, you should avoid all file types other than JPEG and PNG.
Even between these two, the top choice should be JPEG. Why is this? In short, JPEG files are capable of being fully optimized without loosing quality. You should compress each image file by 60 to 70 percent, which surprisingly doesn't reduce detailing. While PNG image files may be optimized, use this format sparingly. Typically, PNG files are best for large, high-resolution images.
Reason #2 | Original File Uploaded
Did you know that even if you resize an image after being uploaded to the server, when images are loaded by end-user browsers, the original file size is what's used? When you resize images after uploading them, you're essentially changing the visual elements, but not the actual file size.
Countless website owners have sat in confusion as their images lack performance even though they "resized" them. Make sure you resize and compress all image files prior to uploading them to your website. Otherwise, you'll never experience the boost in performance possible by optimizing images.
Reason #3 | Excessive Images
This reason should go without saying, but for some reason, millions of website owners refuse to believe that even when images are optimized, they can still cause performance problems. The reason for this comes down to having too many images. While visual media is an important element of any website, there should always be a balance between text and images.
If your images continue to lack performance, you should take inventory. Should you have an unnecessarily large quantity of images, try deleting non-essential files and then measure loading performance. More than likely, the remaining image files will regain the performance you crave.