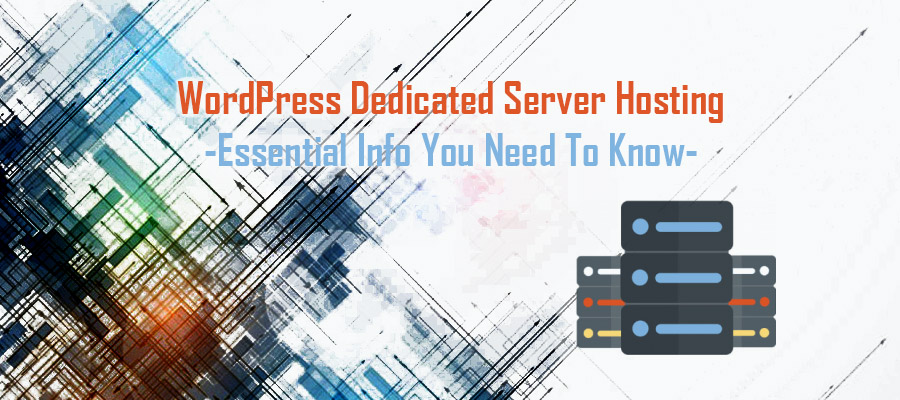 In the world of WordPress hosting, there are literally hundreds of different options. Everything from the type of server, to the level of service, you really can find the best WordPress hosting option for your unique requirements.
If you're looking for the ultimate in power, stability and performance, then you'll probably find your way to the land of dedicated WordPress servers. While a dedicated server is perhaps them powerful way to control your website, there are many elements that go into making this important decision.
While there are many disadvantages of a WordPress dedicated server, its advantages far outweigh any drawback you may come across. However, that is, if your WordPress site actually needs the power of dedicated server. As with many elements of WordPress hosting, the most informed you are, the better your decision will be. So, with that being said, let's dive into the most essential info you need to know when choosing a dedicated WordPress hosting service.
Choose Managed Services Over Unmanaged Servers
Unlike a traditional shared server plan, which hosts multiple websites on a single server, a WordPress dedicated server hosts just your enterprise. This means, if you don't choose a managed server provider, you're responsible for the technical "housekeeping" that goes along with running a website server.
It's important that you not only choose a WordPress dedicated server that features a dedicated management team, but also one that's well-versed with WordPress infrastructures. Make sure you only consider these type of service providers. Failure to do so may have you end up with a dedicated managed server, but with a staff who's unaware of the various intricacies of a WordPress platform.
Review the Service Level Agreement Thoroughly
In short, a Service Level Agreement, or SLA, details what the hosting provider offers with their WordPress dedicated server service. Within this vital document, you'll also find such information, such as uptime guarantee, penalties the hosting provider takes on when they fail to meet uptime/availability guarantees and other essential bits of information.
Before making a final decision, turn to Google and search to see if that specific provider has had any confirmed SLA breaches. If so, it may be a good idea to keep looking as this means you may be signing up with an unreliable and untrustworthy company, which is something you and your WordPress website can't afford. You can also setup SLA monitoring to ensure your web hosting company is holding up their end of the bargain.
The Upfront, Ongoing and Hidden Cost of Dedication
As with any service, it's important that you overview the complete cost of having a WordPress dedicated server. When compared to a shared server, this option is obviously going to be much more expensive. However, that doesn't mean you should be paying thousands of dollars in various fees and expenses.
Make sure that the hosting provider offers a detailed breakdown of current and future costs. Are you getting a good deal to signup with the service? If so, review the renewal costs associated with the dedicated server. Identify any potential fees, such as traffic concentrations or bandwidth limitations. While there are fewer restrictions when it comes to a WordPress dedicated server, it isn't to say that an unscrupulous provider may not try to swindle a few extra hundred dollars from unsuspecting customers.