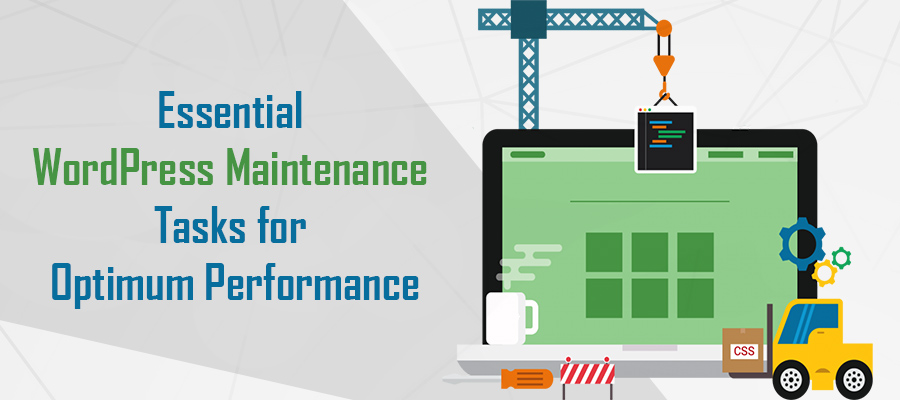 Perhaps the most costly mistake you can make as a WordPress website owner is avoiding routine maintenance. One of the most common misconceptions about this platform is its actual level of automation. While WordPress is extremely easy to install and visually configure, this level of ease has convinced many owners that WordPress is a hands-off framework.
Although WordPress is designed to streamline a variety of steps and techniques most websites require to operate, essential maintenance must still be carried out by you. Failure to perform regular WordPress maintenance often results in a slow, underperforming and unreliable site. Since website performance is among the most important qualifying factors Google uses when determining SERP (Search Engine Results Page) ranking, avoidance is directly hurting your site's potential.
The following WordPress maintenance tasks not only help keep your site running smooth, but they safeguard overall site performance. Make sure to adopt these tasks into your regular routine for sustained WordPress site performance.
Task #1 | Outdated and Unused Files, Plugins and Themes
When was the last time you purged your WordPress from unused assets? If you're like the majority of WordPress owners, the answer may be never. Even though images, plugins and themes are only called upon if actively used on the site, this doesn't mean their impact is eliminated.
In fact, bogging down your WordPress database and web server with outdated and unused files can seriously slow down your site's performance. Therefore, it's important to regularly go through your Media Library, Plugin Directory and Installed Theme Directory and delete any file you no longer need. It's recommended to perform this task at least once a month. If you perform daily content and page updates, increase the cleaning frequency to every week.
Task #2 | Moderate Comments Each Day
This WordPress maintenance task doesn't deal with the internal structure of the site. Rather, it deals with organizing and cleaning the face of any page. Moderating comments is important for several reasons:
Stimulates User Engagement – Required for optimum 2018 SEO
Eliminates Spammy Content – If your comments are filled with spammy content, this lowers your reputation with real visitors and dings your reputation with Google.
Reveals Potential Content Ideas – Comments, especially ones that transform into discussions, offer invaluable insights into the minds of your target demographic. Use this data to help craft future content that's specific to the revealed topics discussed by your readers.
Task #3 | Optimize Database for Optimum Performance
Over time, your WordPress database can become bogged down with the sheer weight of data your site's collected. Therefore, database optimization is among the most essential maintenance tasks for any sized WordPress site.
Optimizing your WordPress database may be done in two ways: by hand or via plugin. If you're well-versed in manipulating and managing MySQL databases, then you'll find this process relatively straightforward. For the rest of us who are database novices, you should absolutely use a reputable plugin, such as:
WP-Optimize – This simple and powerful plugin works by simply installing and activating the latest version. Once activated, navigate to your WordPress dashboard and click "WP-Optimize" followed by executing the step-by-step tasks outlined by the plugin.
As a general rule, always backup your WordPress site before dealing with the database. Errors and accidents happen, and you don't want to end up with no website simply by pushing the wrong button. You can also monitor web applications to make sure there is no broken parts to your website.