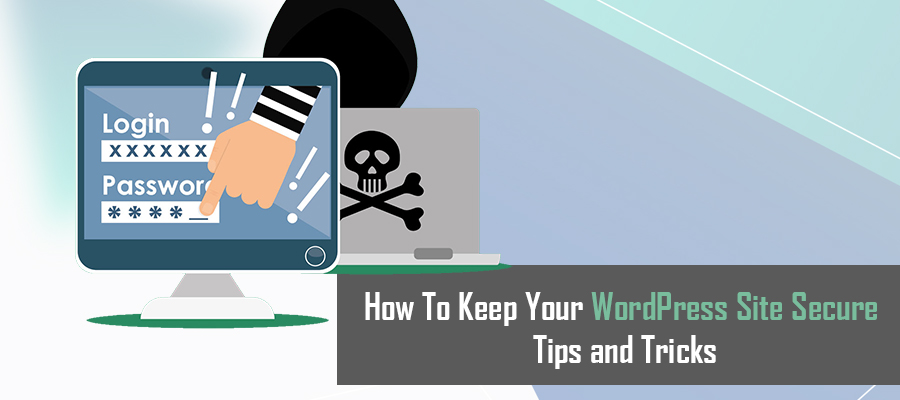 As you probably already know, website security is essential in our day and age. With the threat of cyberattacks and malicious hacking running rampant throughout the digital world, if you aren't committed to safeguarding your WordPress site, you could soon become one of the millions of security breach victims. There are new ways to hack and protect a site everyday, so it is important to research WordPress security tips regularly.
Did you know that every week, Google bans over 50,000 websites per week for phishing attempts, and over 20,000 websites per week for malware? That's a ton of websites that solely exist to hack into your personal information. Unfortunately, this is just a small number when compared to the total number of individuals who make it their ultimate goal to hack into your WordPress website.
Thankfully, there's several tips and techniques you can do to help reduce the ease and likelihood of an attack. Without further ado, here are some of the most powerful WordPress security tips and tricks.
Always Update WordPress and Plugins
The most important step to safeguarding your WordPress site is to always update WordPress when a new release comes out. Updates are filled with new and innovative security features, which means if you fail to update, your site can become vulnerable to attack. The same is true for plugins. Never allow a plugin to exist un-updated for too long, or you may find yourself at the wrong end of a cyberattack.
Secure File Permissions – Avoid 777 Permissions
While you may not understand the importance of file permissions, let's just say, if you keep standard 777 permissions, then you're basically a sitting duck. Change file permissions to 750 or 755. You should also consider updating your wp-config.php file permissions to 600, as well as any files with 640 or 644 permissions.
Customize WordPress Login Username
The default "admin" username is like using "Password123" as your password, it's foolish. Make sure you change your username to something as unique and strong as your passwords. While your at it, make sure your password is impenetrable. While Google Chrome and Safari have automatic password generators, there are many third-party applications, such as Norton Password Generator, capable of safeguarding your passwords.
Choose a Quality Web Host
The saying that you "get what you pay for" really rings true when it comes to WordPress hosting. The truth is that many times, cheap web hosting companies have bad security and often allow bad actors to run wild on their servers, which in turn compromises other sites. So, with that said, it's important to make sure you choose secure managed website hosting. There are a variety of good options out there, so it's not hard to find a quality WordPress host, it's just something you have to take the time to do.
Pro Tip: We recommend WPEngine if you're looking for a premium managed WordPress host.
Limit Login Attempts
Want to stop an attack dead in its tracks? Then the most important step you should take is limiting login attempts. This halts such attacks, such as Brute Force Entry, by rendering your login page useless after too many failed login attempts. You can select this option from your WordPress dashboard.
2-Factor Authentication (2FA)
2FA is a powerful way to safeguard entry into your user areas. One of the most effective tools for this is Google Authenticator, which comes as a WordPress Plugin. As soon as your website goes live, make sure to utilize either this plugin or another trusted source.
Use SSL for Dynamic Data Encryption
Nowadays, most WordPress hosting providers offer an SSL certificate. This powerful encryption tool keeps your data safe from prying eyes, and is absolutely necessary if you perform any financial transactions directly on your website. Contact your WordPress hosting provider to inquire about their SSL certificates. Another benefit? Google tends to rank websites with SSL certificates higher than websites that don't use this essential feature for WordPress security tips.