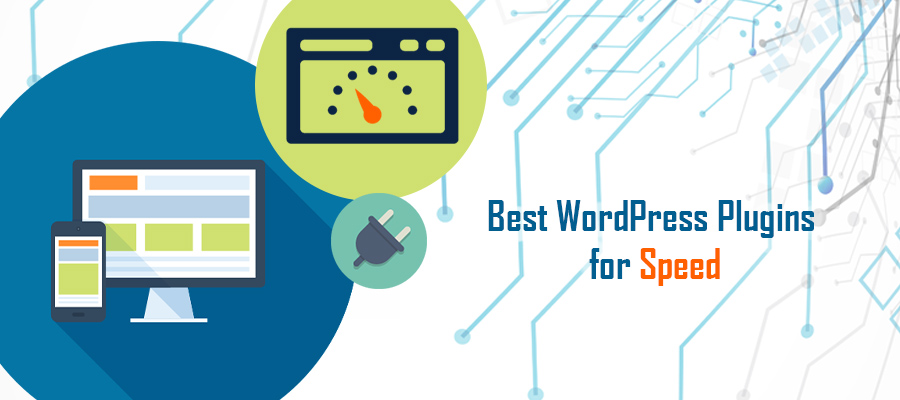 Since 2010, website speed and performance has continued to grow in ranking influence. As internet connectivity grows and network capabilities support faster and greater access to digital content, the need for swifter and higher-performing websites simultaneously grows.
Of course, we aren't just talking about a small boost in page loading times. Nearly half of all internet users expect a website to load within 2 seconds. While many sites achieve the perceived acceptable standard of less than 4 seconds loading on a desktop and less than 6 seconds on a mobile device, in order to truly safeguard ranking and end-user trust, you should strive for the elusive 1 second page load.
Sound impossible? While it's not easy to achieve, it is possible to cultivate a WordPress site capable of delivering content and visuals within this expected duration. Of course, you aren't expected to accomplish this task alone.
One of the greatest assets of operating a WordPress site are the use of plugins. Everything from media galleries to messaging platforms are possible thanks to these ingenious and simplistic additions.
However, we aren't talking about a quirky new way to showcase your family vacation images. Oh no, we're diving into one of the most powerful ways any WordPress site can leverage the enhancing qualities of plugins: speed.
You may be familiar with SEO plugins, which help aggregate and refine SEO keywords and niche relevance, but did you know there are several plugins capable of producing dynamic web page load times and overall performance?
As with any plugin, for every excellent option there's roughly 50 plugins who make the same claims, but deliver the opposite results.
If you're searching for the greatest WordPress plugins for speed that are more than just hype, then continue reading. Afterwards, you'll soon have a website that's not only beautiful, but also capable of delivering lightning fast response times that delight both user and search engine crawlers.
#1 | Perfmatters
Perfmatters is a must-have plugin for any WordPress site, but its use is especially vital for income-generating platforms. Essentially, Perfmatters dives into the inner architecture of your WordPress site and disables unnecessary features, options and settings that can really slow down your site.
However, that's just the tip of the iceberg.
While there's a laundry list of features and capabilities this plugin offers, the biggest of these is reducing the total number of HTTP Requests that are sent to your server. If you aren't already aware, the more HTTP Requests your site requires to render, the slower it performs.
Unfortunately, the bulk of WordPress sites aren't optimized to this degree. Ultimately, this results in a needlessly sluggish website. Along with reducing the number of requests, it also shrinks your page size and eliminates useless fluff data responsible for dragging down your site.
The fully customizable features are a breeze to navigate. Its quick learning curve and powerful results make this lightweight plugin an absolute necessity for every WordPress site. Definitely check it out!
#2 | WP Fastest Cache
By now, you're probably somewhat familiar with the importance of a finely tuned cache protocol. But, if you're like most WordPress owners, the concepts of caching are a little daunting. This is where plugins come into play.
WP Fastest Cache does exactly as its name suggests: it streamlines not only the process of managing browser caching, but does so in such a way that your visitors experience lightning fast page load times.
Once installed, it automatically crafts static HTML files for your otherwise dynamic WordPress site. By activating static files, the total CPU and RAM demand is reduced as PHP and MySQL scripting isn't activated to such a high degree, which means all visitors (either first time or returning) experience swift and responsive page load times.
Because you don't need to access your .htaccess file, this WordPress speed plugin is excellent for novice website owners. Along with its performance-boosting features, it supports both CDN and SSL sites, which is an awesome addition.
Other Noteworthy WordPress Cache Plugins:
#3 | WP Smush
Image optimization and compression is an absolute must in the 21st Century. Unlike years ago, when images were an option, Google and end-users demand visual content. Therefore, it's paramount you adopt a refined system for compressing and optimizing all images.
While there's many capable plugins capable of accomplishing this task, few do so with the ease and reliability as WP Smush.
Essentially, this beloved WordPress plugin optimizes, resizes and compresses all of your images. The best part? It's totally free!
Not only does this plugin compress and optimize image files according to best practice standards but it's compatible with a variety of media library plugins, such as NextGen Gallery, WPML and WP All Import.
Some of its more noteworthy features include supporting all major image formats, automatic unused color removal and bulk compression (up to 50 images). Regardless of your WordPress site purpose, WP Smush is an absolute must-have.
Other Noteworthy WordPress Plugins for Speed
Of course, the aforementioned is only a few of the best WordPress plugins for speed. If you're looking to truly take your site to new heights, take a few moments and check out the following plugins: