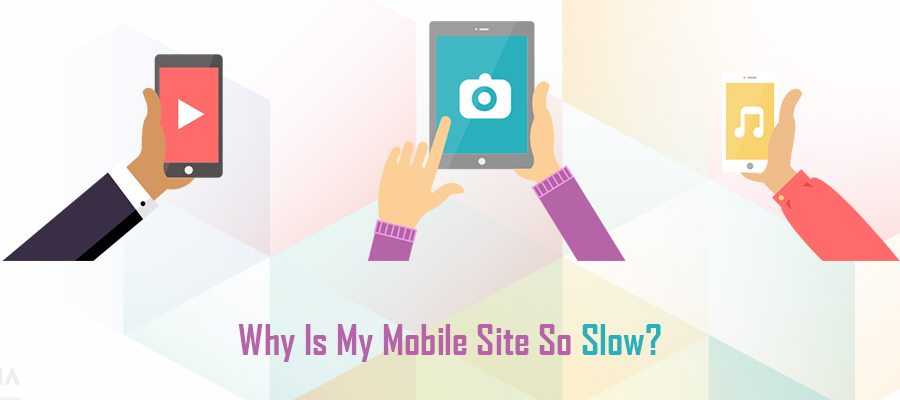 Did you know that nearly 70 percent of Internet users access their online content via a mobile device, such as a smartphone or tablet? Within the past several years, the prevalence of mobile web usage has quickly become the top choice among users. In fact, the performance of your mobile site is now one of the most important factors Google uses to determine page ranking.
While internet users expect a desktop website to load within 3 seconds, it's become industry standard for a mobile site to load in as little as 5 seconds. If your site takes longer than this to load, then you'll likely lose out on a substantial amount of potential viewers and customers.
If you've noticed that your mobile website is running slow, there are several culprits that could be the reason. Just like any desktop website, some of these issues can stem from the actual website architecture to the network. Regardless, if you're serious about boosting your page views and reputation, then you must become serious about optimizing your mobile website.
Reason #1 – Images Are Too Large
This is perhaps the most common reason why a mobile website doesn't load as optimally as it could. If you have non-optimized image files, then it can take a significant amount of time to load. Just like you optimize images for your desktop site, you must also optimize images for mobile website.
Reason #2 – Low Quality Mobile Hosting Provider
While website performance is partially due to the user network connection, such as being in an area with minimal connectivity, your web host provider also plays a huge role in streamlining mobile connectivity. If you've noticed that your site goes from being acceptably fast, to unacceptably slow, the culprit may be your web hosting provider. If this is the case, then you may need to consider switching to a better quality, and probably more expensive, provider.
Reason #3 – Not Compressing Mobile Pages
Another common reason why a website isn't performing at an optimum speed is due to the size of your actual webpages. One of the most popular methods of compressing mobile pages, and standard desktop pages, is through Gzip compression. This simple and streamlined method can significantly increase speed and response times.
Reason #4 – Too Many External Media Resources
Does your mobile site call upon content from a variety of external media sources? For example, on a single page do you have an Instagram feed, YouTube videos or some other third-party API? If so, then you may need to think about paring down to just one, if any. Remember, the more external resources a page must call upon, the slower the overall site experience will be for end-users.
Reason #5 – Non-Mobile Designed Pages
While this sounds like a no-brainer, sometimes the only reason why your mobile website isn't performing at its optimum state is because its design is faulty. When you're creating a website, it's important to not only create one that's swift for desktop users, but also mobile users. Don't know where to begin? Try using Dotcom-Tool's website speed test. This free tool gives you a breakdown of performance-related issues responsible for slowing down both your desktop and mobile site.