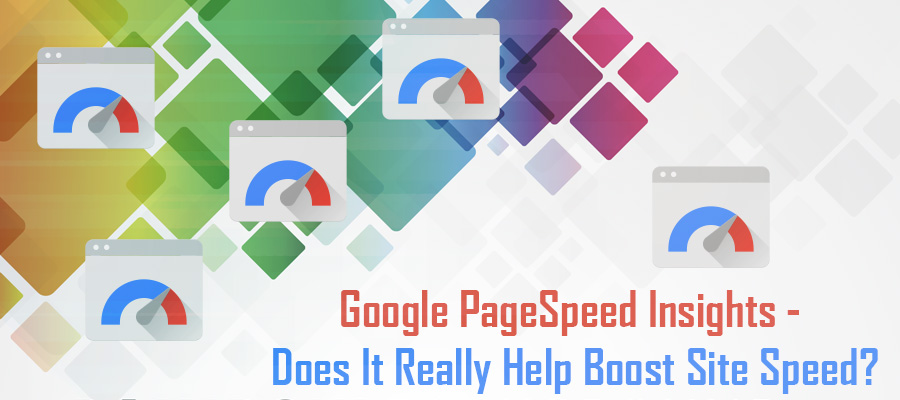 At this point, you're well aware how important website speed is for not only your viewers, but also your organic search visibility. While in years past, keyword density and other on-page elements were the leading stars in the Google galaxy, those days are long gone. Although content quality is among the most important elements Google searches for when determining the value and legitimacy of a website, speed and performance are equally as important.
While there are literally dozens of various tools marketed to help gain insights into your website performance and speed, why not go straight to the source for these answers?
Google PageSpeed Insights is a proprietary software developed and maintained by the search engine giant. This dynamic tool was designed to give website owners detailed insights into the various elements of their site responsible for determining speed and functionality. With its easy-to-understand interface and solid reputation, there's still one question that remains unanswered.
Is Google PageSpeed Insights capable of increasing your website speed?
With this question in mind, let's dive into this tool and see if we can determine whether PageSpeed Insights help to have a dramatic influence on website speed, functionality and stability.
What Does Google PageSpeed Insights Actually Do?
Perhaps the most confusing aspect of PageSpeed Insights is what it actually does. So, let's clarify any misconception you may have by briefly reviewing the intended purpose of this popular tool:
Analyzes Website – This should go without saying, but PageSpeed Insights help review the various on-page and back-end elements of a website and determines the impact these components have regarding website speed.
Grades Primary On-Page Elements – To help clarify its findings, PageSpeed Insights assigns a specific "grade" to the primary components. The grade is delivered on a score of 0 to 100, as well as generic: Good, Medium, Low.
Speed and Optimization – What kind of tool would it be if it didn't tell you your site speed? Along with detailing speed, it also identifies current optimization elements.
What Google PageSpeed Doesn't Do
Just as important as what it does do, it's important to understand what this tool doesn't provide:
Actionable Processes – While you'll receive detailed reports regarding your website speed and optimization, you are responsible for implementing these fixes. If you're looking for a tool that automatically corrects issues and errors within your site, then you'll need to look elsewhere.
Non-Localized Speed Tests – General website speed tests are important, but so are localized speed tests. This is especially important if you have a website that primarily serves a geographically centralized audience.
Does PageSpeed Insights Help or Hurt Your Site?
Essentially, Google PageSpeed Insights is a solid tool to further analyze your site. Does it directly influence your website speed? No, but it does offer suggestions and tips that you can apply at your discretion.
One of the most important elements you should remember is achieving the optimum PageSpeed grade isn't necessary to have a successful website. You should use this tool as a way to gain insights, not definitive answers to your questions or solutions to your problems.