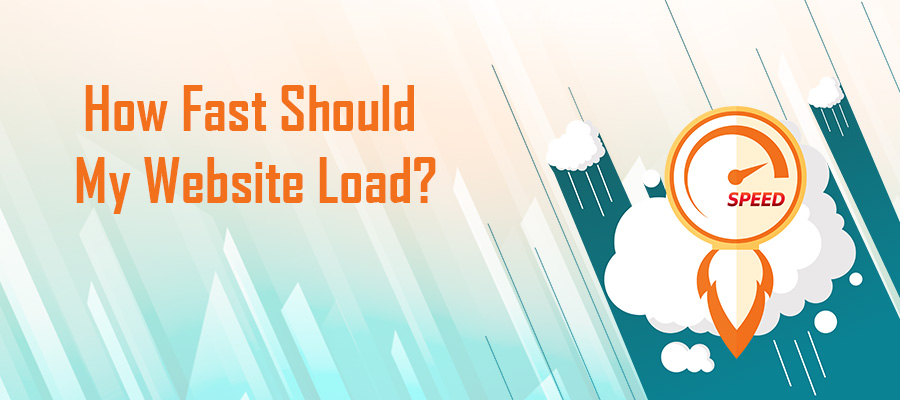 Saying we crave fast websites is akin to saying we enjoy oxygen.
While that may seem like an exaggeration, according to the latest industry data, the need for speed is alive and well in the hearts of internet users and search engine crawlers.
Throughout the past several years, as network connectivity strengthens in both landline and mobile infrastructures, the expectations of both users and Google have simultaneously strengthened toward speed. As we push deeper into the 21st Century, one thing remains clear: the era of sluggish website performance is over.
Although there are literally dozens, if not hundreds, of tools and techniques geared toward boosting website speed and page load times, these are useless if you aren't sure where your site actually stands.
As the saying goes, knowledge is power. When it comes to determining whether or not your site adheres to the expectations of users and search engine crawlers understanding how fast your site should be is step one.
It's only when you have a solid performance benchmark can you truly determine if your current and future website adjustments are actively helping or hurting your site speed. Below we're going to discuss the latest website speed data from users and Google.
Of course, this won't do much good if you aren't sure how to test your own site. Therefore, at the end you'll find links to several of the most conclusive and respectable website speed testing tools currently available.
Mobile Page Load Time for 2018 – The New Standard
In early 2018, Google officially announced its Mobile-First approach to website ranking. While its algorithm is a closely guarded secret, the impact of mobile website performance and speed is front-and-center for 2018 and beyond.
Essentially, the newly rolled-out Mobile-First ranking system means Google considers the speed and performance of your mobile site to determine your overall ranking. This means that the functionality of mobile platforms now determines the ranking of your desktop site.
So, what are the expectations of mobile page load times? Let's break it down into overall expectation followed by what happens when you deviate from this widely accepted time limit:
• Ideal Mobile Page Load Time – According to a variety of insiders and public opinion polls, the majority of mobile internet users abandon a website if it takes longer than 3 seconds to fully render. How many is the majority? A whopping 53%
• Current Page Load Time – While internet users demand near-instant page load times, Google released a study citing the majority of mobile sites take 15 seconds to fully load.
Even though 70% of mobile websites take longer than 5 seconds for above-the-fold content to completely load, expectations and demands from users and Google algorithms remain strong. Failure to meet the 3 second load time will ultimately result in staggering visitor bounce rates and detrimental de-ranking from your targeted niche.
Just how bad will sluggish mobile websites hurt your outreach efforts? Let's take a look at statistics derived from the 2017 Google/SOASTA Research team:
1-3 Second Page Load Time – 32% bounce rate increase
1-5 Second Page Load Time – 90% bounce rate increase
1-6 Second Page Load Time – 106% bounce rate increase
1-10 Second Page Load Time – 123% bounce rate increase
As you can see, even when staying within the 3 seconds or less duration, the probability of a visitor leaving your website is a whopping 32%, that's a substantial figure.
Desktop Webpage Load Times – Benchmarks for Success
Since users and Google are primarily accessing the internet via mobile devices, does this mean desktop website performance is a thing of the past? Of course not! It simply means website publishers need to reallocate and adjust their focus from primarily desktop to a mixture of mobile and desktop.
As you can imagine, website loading times are just as important for desktop user engagement as it is for mobile users. The following is a breakdown of essential benchmarks and data regarding desktop usage.
• Ideal Website Load Time – 2 to 5 seconds. However, each second beyond 2 seconds results in greater bounce rates. In fact, 40% of polled internet users report abandoning a site if it takes longer than 3 seconds to load. Moreover, 47% of users expect desktop sites to load in 2 seconds or less.
• 2018 Website Load Time Benchmark – 1.3 seconds is the maximum page load time most industry insiders and statistical reports suggest is the latest loading benchmark.
Website Load Time Toolkit – Essential Tools for Speed
Of course, knowing this is just a small fraction of the battle. In order to truly take advantage of this information, you must understand where your current site stands. Check your speed with  Dotcom-Tools Website Speed Test to get deep-level insights regarding overall website load performance and specific details into why your site is underperforming.