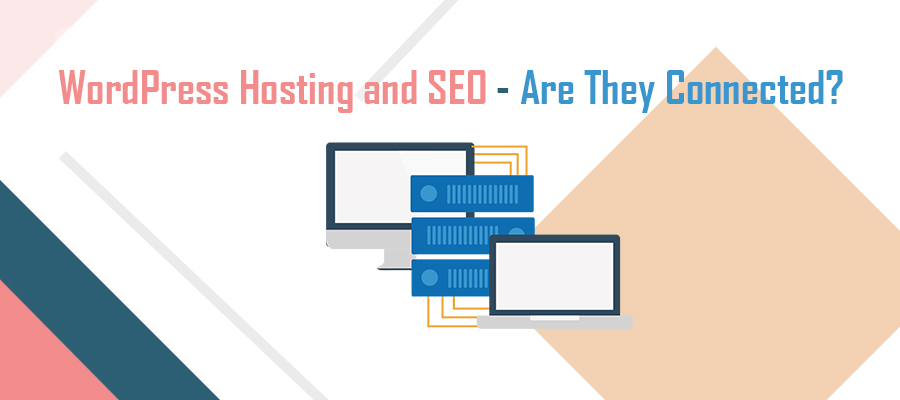 Whether you're starting a blog with the goal of monetizing, or are a small business, the topic of SEO is widely discussed throughout the online world. While there are many on-page elements that go into determining your page rank, have you ever stopped to consider whether or not your WordPress hosting provider plays a role in SEO tactics?
If you're searching for a WordPress hosting provider, and are concerned about whether or not they can help or hurt your SEO potential, then you'll want to continue reading to uncover the lesser-known impact WordPress hosting services have on search engine optimization.
Does Hosting Quality Impact SERP Ranking?
Before diving into the specifics of how a hosting provider can impact SERP ranking, let's start off by answering this important question, does hosting provider actually influence Google's decision on where your site should rank?
Yes! Absolutely and Without a Doubt!
At this point, you may be wondering why? Well, it all boils down to performance. Your WordPress site may be optimized in design and feature optimum on-page SEO tactics, but if it's hosted by an unreliable, slow and untrustworthy hosting company, then all this effort will be in vain.
One of the main elements of Google's SERP algorithm boils down to performance and stability. If you have an unreliable and low-performing hosting provider, then you can kiss top ranking positions goodbye.
Hosting Service Elements That Influence SEO
There are many different elements that are in control of your WordPress hosting provider responsible for negatively or positively influencing SEO rank. Some of the most important of these include:
Server Reliability – This is perhaps one of the most important elements you should consider when signing up with a WordPress hosting provider. It's also among the top elements responsible for helping or hurting SEO. Essentially, your website should be constantly available. If the server has frequent outages, or is viewed by Google as being unreliable in any other fashion, your website ranking potential will be hurt.
Loading Speed – According to what little information Google releases regarding its ranking algorithm, page load speed is among the most important qualities. Visitors want access to your website in seconds, and as it happens, so does Google. Make sure you choose a WordPress hosting provider dedicated to increasing and sustaining optimum speed and performance.
Security – If your website belongs to a shared hosing provider who has notoriously frequent security breaches, then Google will view this as a negative on your part. If you're searching for a way to keep your website in the top ranks, make sure you choose a WordPress hosting provider who offers dynamic security options.
SSL Certificates – Does your hosting service offer SSL encryption? If not, then this is a major red flag to Google. If you signup with a hosting provider who doesn't offer this level of encryption, then you're essentially telling Google to not rank you well. This level of security is essential not only for content-only websites, but also those who engage in eCommerce activity.