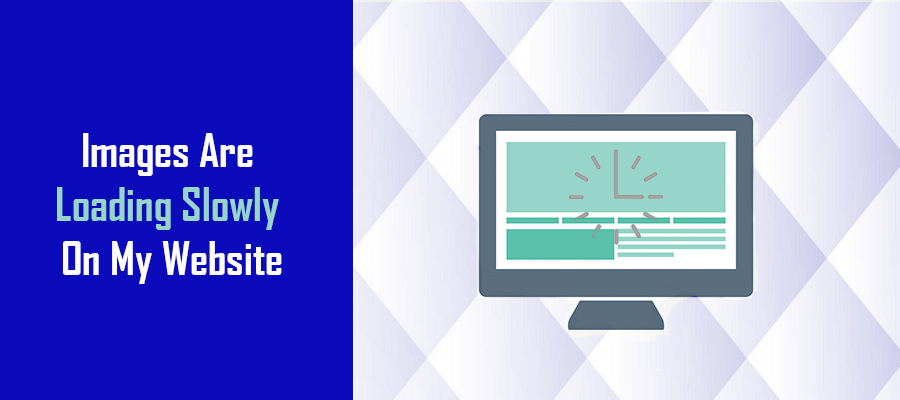 From choosing the perfect design layout to refining your content marketing technique, your website is the physical manifestation of your labor of love. So, when its pages load slowly and elements take forever to respond, it's no surprise that many website owners instantly go into panic mode.
In our current digital realm, website speed is truly king. Even if you provide an invaluable service or cutting-edge information, slow loading pages are the #1 reason why your site remains hidden from eager visitors.
While there are literally dozens of reasons contributing to your sluggish website, images are generally the main culprit. If you're tired of wasting energy, and income, by delivering an underperforming site to the world, don't let another moment go by without narrowing your focus on image optimization.
Images Are Either Your Lifeline or Achilles Heel – You Decide
Crafting an exciting, engaging and profitable website requires more than a catchy domain name and quality content. The fuel capable of blasting your site into the stratosphere is speed. And we're not talking about a decent performing site. Oh no, we mean lightening fast speed.
Seems simple enough, right? How difficult could it be to construct a website that intrigues your target demographic and satisfies their need for mind-blowing page load times?
Well, like many essential webpage elements, things aren't always as easy as it seems.
Case in point, images. Not only are images essential to convey your message and retain user engagement, but even Google holds these visual design elements in high regard.
As artificial intelligence, neural networks and deep-level digital understanding continues to advance, the role of images simultaneously grows. According to some of the most recent announcements from Google and industry insiders, the importance of images in SEO is not only expected to grow, but the technology responsible for analyzing images is something out of a science fiction novel.
Considering this, it's no surprise that websites (both large and small) are packing their pages with relevant images and other forms of visual content. While websites with relevant and quality images consistently rank higher in SERP (Search Engine Results Page), if your images cause site-wide slowdowns, its advantages quickly become a significant disadvantage.
Identifying the Issue – How To Determine Image Slowdowns
Since modern websites are no longer the relatively simple HTML-only versions of yesteryear, when facing a critical slowdown in webpage load times, identifying the root cause isn't always easy.
This being noted, it's safe to assume the primary cause of sluggish website response times is due to unoptimized images.
However, in the digital world, it's never safe to assume. Actually, it's unnecessary. With a plethora of free website analysis tools at your disposal, identifying core performance issues is as simple as 1, 2, 3.
Locate Website Performance Testing Tool – While there are many performance testing tools circulating throughout the internet, not all deliver the level of insights needed for this situation. To determine if your images are causing website slowdowns, leverage the element-level analysis offered by the Dotcom-Monitor Website Speed Test. Simply input your site URL and let this free (and powerful) tool do the rest.
Analyze Results – After running the test, review the element-level results. The waterfall chart offers detailed insights regarding exact elements responsible for slowing your site.
Act Now – Upon analyzing the results, take this information and immediately do everything you can to correct identified errors. Remember, the longer you wait to take action, the worse your online reputation can become.
How To Quickly Fix Slow Loading Webpage Images
Fixing and preventing slow loading images doesn't require advanced knowledge or refined skillsets. Actually, the only knowledge required to correct and stop images from hurting your site performance boils down to the 3 Rules of Image Optimization.
Rule #1 – Choose Proper File Format
File formats play a direct role in not only load times, but the effectiveness of the other two rules. Here's a brief breakdown:
JPEG – This is the industry standard when it comes to compressing images for speed without loosing quality. JPEG images can be compressed by 60 to 70% without suffering significant quality loss.
PNG – Need a transparent image or have a myriad of smaller images to upload? PNG is typically recommended as it offers lossless data quality, which means even when compressed, it retains high detailing. However, only use PNG for smaller files/images.
WebP – Developed by Google, this dynamic file format offers extreme compression capabilities without significantly reducing image quality. On average, WebP files are up to 34% smaller than JPEG. However, it's only supported by Opera and Chrome browsers. Other browsers require a plugin to render.
Rule #2 – Resize Image BEFORE Upload
Before uploading images to your web server, always resize/rescale them based upon the final rendered size. For example, displayed images measure 800 x 420 pixels, but its original size is 1600 x 840 pixels. Even though the rendered image measures smaller, server-browser transfer is based on the original uploaded file size.
Rule #3 – Compress Images for Superior Load Speeds
Within an image file, there is a treasure trove of hidden data. This includes everything from metadata to unnecessary color profile information. As you can imagine, this useless data adds significant weight to overall file size. Compressing images not only allows for swifter rendering, but eliminates all unnecessary hidden data.